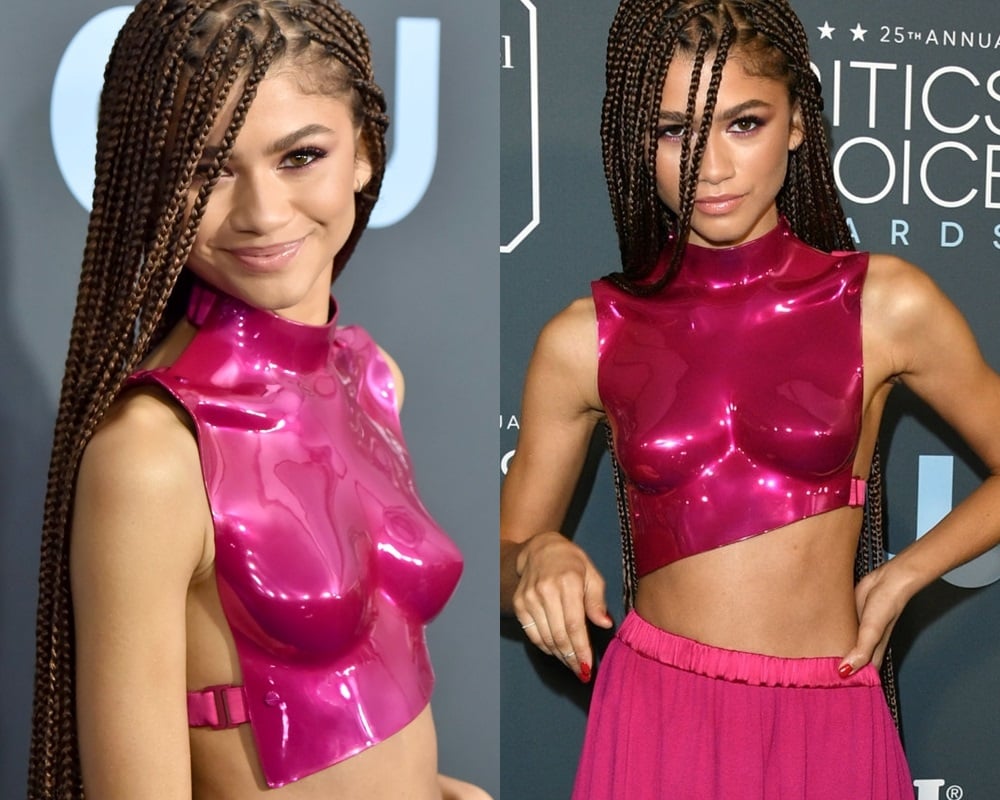 ---
Actress Zendaya shows off her candy-coated tits and nips while attending the grand opening of a Godiva at a mall in Burbank in the photos below.
Of course it comes as no surprise to see Zendaya looking like a Willy Wonka whore, for she has never been once to shy away from flaunting her mocha mammary milk valves.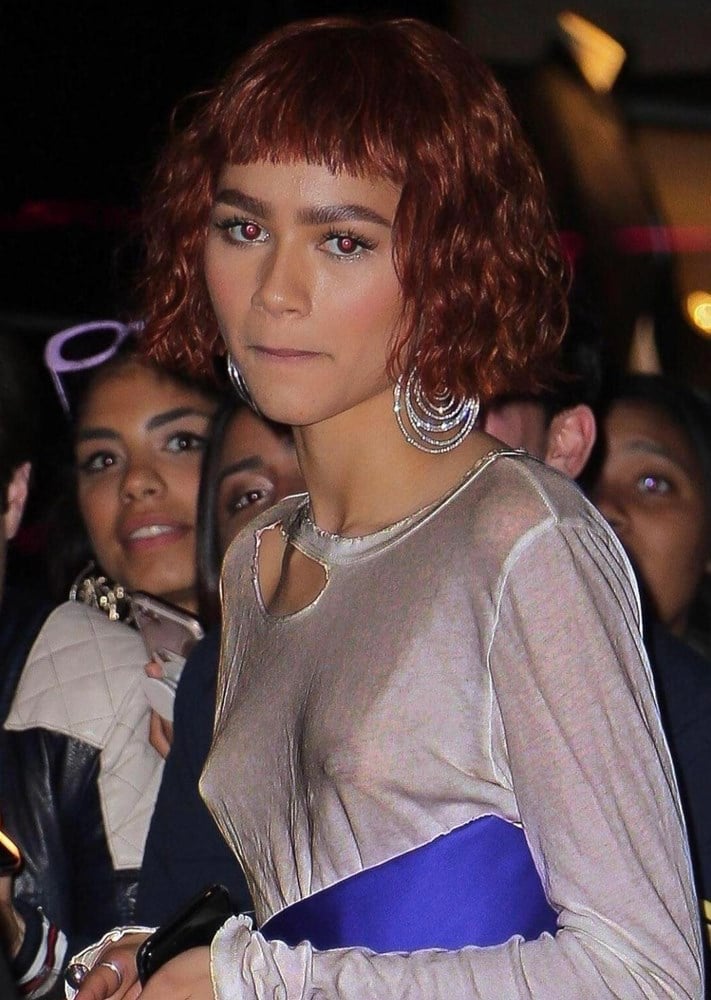 Unfortunately for Zendaya not only has she angered us pious Muslims with this brazen breast display, but she has surely pissed off a far more vocal group of zealots… Social justice warriors!
Dressing up like a 1990's R&B singer with that braided weave in her head is a clear case of the crime of "cultural appropriation"… For looking at Zendaya's facial features it is clear as day that she is not a Sub-Saharan she-boon… No matter how hard she tries to look like one with that spray-on tan, horse's hair, and big hoop earrings to land those lucrative diversity roles.